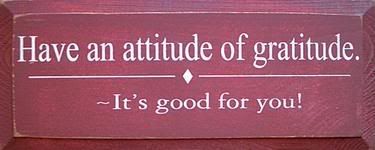 Today is your lucky day or should I say it's your unlucky day, "Note to Self" readers!!!


When I sent this cheesy joke to MJ, I had never imagined I would picked to do a guest blog for her.
I am fairly new to the world of blogging. I started my blog this past April. I only wrote one post. I didn't know what I was doing, so I stopped for 2 months. But writing has always been my true passion, so I decided to give this blogging thing another try
Then one day, I saw MJ's profile photo on someone's blog (key point: I don't remember whose blog it is. LOL). The cute smile on her face made me wanting to stalk her (half joking and half serious. hehehe). I've been a huge fan of her blog ever since then.
I must admit, MJ has taught me many things whether she knows it or not. So, here I am today, using her space to show my gratitude and list the stuff I've learned from miss Note to Self. Good times, reader, good times
.
Lesson:1. She taught me to comment back when someone leaves you a comment. A sense of gratitude for all those who read your blog. And it makes you feel good!!!2. To be who you are when you blog; not pretend to be someon else because in the end, your blog is you. Just be yourself and people will follow.3. Never forget humor! Without it, blogs become plain and boring. Yes, boring is bad!! You have to know how to make readers laugh, folks!
-
Wait a second, I just realized I sound kind of serious and boring already. What's up with that!? Oh well, but really, MJ is a courageous woman for choosing me with this honor. I'm sure she had doubts and she may still have. But I hope I'm not ruining her vacation with her lovely Honey.
Well, if you'e rading this line, that means at least I got your attention. So, I didn't do that bad of a job, right? Right? Oh, please say "yes".
Now to
"
Today's Questions
".
1
.
What made you want to start your own blog?
2
.
What have been your inspirations in writing?
Well, I will set you all free from my senseless babbling here. Our princess will be back on Monday! Yay, yay!
Thank you all and I hope you're having a fabulous weekend!
w/ Love, Sincerely,
Maki